Welcome to the first instalment of our "My Downtown" series, where we invite some local experts to share their favourite spots and experiences in downtown Winnipeg. Our goal is to showcase the hidden gems and lesser-known spots that make downtown Winnipeg such a vibrant and exciting place to be. By collaborating with people who live and work downtown we hope to provide fresh perspectives and highlight the downtown's unique attributes, all while offering inspiration for your next urban adventure.
In this post, we sit down with Dinah Santos, co-owner of Patent 5 Distillery, to explore some of her beloved downtown hotspots, from some intimate eateries to a cultural landmark.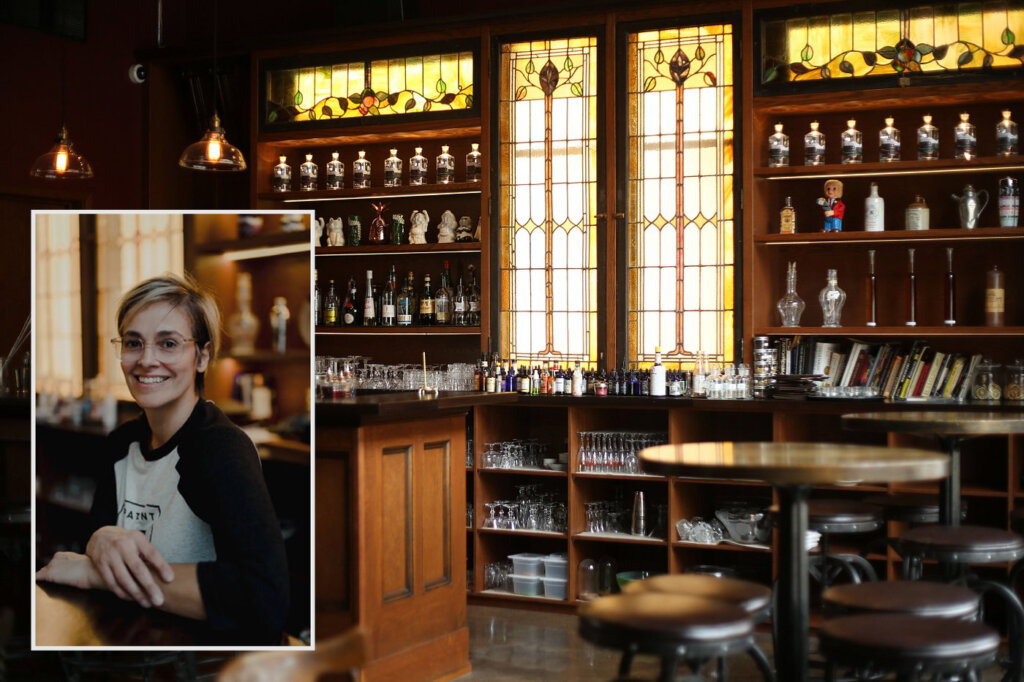 Getting to Know Dinah and Patent 5
For those who have yet to discover Patent 5, first, a little more about them. While founded four years ago, owner Brock Coutts had a dream of opening a distillery for nearly two decades. Refining, testing, tasting, and reworking recipes until satisfied, Patent 5 and their team have poured in a lot of hours of dedication. While Gin and Vodka make up the lion's share of spirits sold, Patent 5 is also brewing the first whiskey in downtown Winnipeg in over 140 years!
A "jack-of-all-trades", Dinah has spent a lot of time assisting in all aspects of the distillery. From helping with the early batches to assisting in the front-of-house duties to coordinating with the market teams, she has a hand in keeping the momentum going. Despite her busy schedule, we were able to get some tips about some local businesses to check out.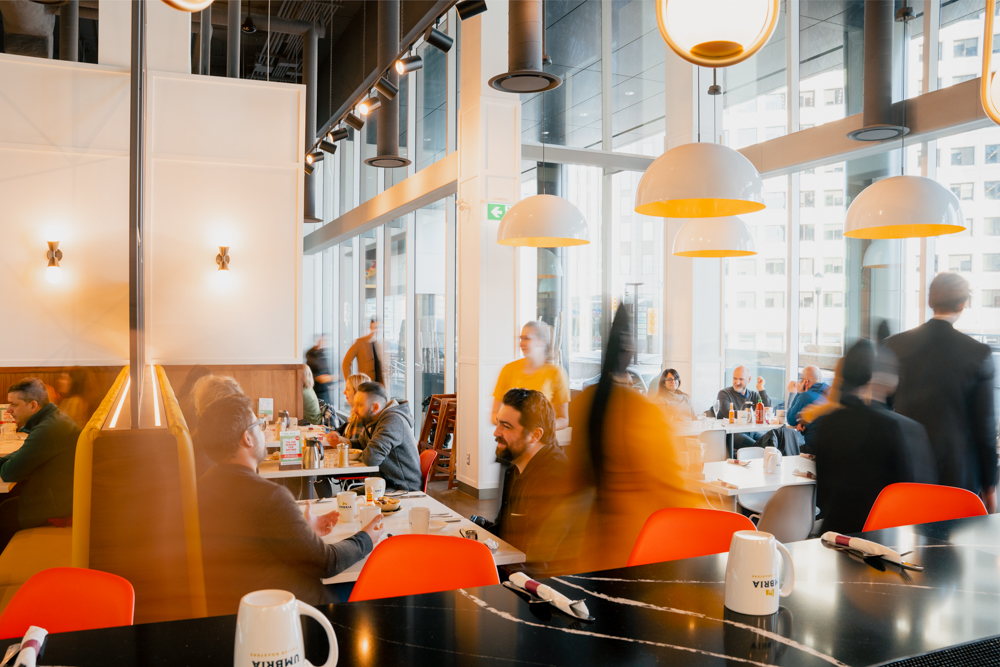 OEB Breakfast Co.
Notably, a breakfast spot that she recommended was OEB, located at 330 Main. This bright location, with its large, east-facing windows, is a wonderful place to get breakfast. A Canadian-owned and operated franchise, this restaurant offers seasonal, local, and fresh ingredients and exciting takes on breakfast cuisine. With impeccable service from friendly serving staff, what better way to start your time downtown than a hearty breakfast at this tasty new diner?

Royal Manitoba Theatre Centre
When it comes to a night out, Dinah suggested taking in a performance at the Royal Manitoba Theatre Centre (RMTC). Situated on Market St and Rorie St, this Winnipeg institution has held host to many plays and festivals since its opening in the 1970s. Though their current 2022/2023 season wraps up this spring, there are some real gems coming in the fall for their next season. Set to take the stage is the adaptation of the movie of the boardgame "Clue" in October; a staging of "The Sound of Music" in November and even a biographical play on the career of Carol King. Whether it's part of a night of dinner and drinks, or just its own event, a night at the theatre is always worth a trip downtown.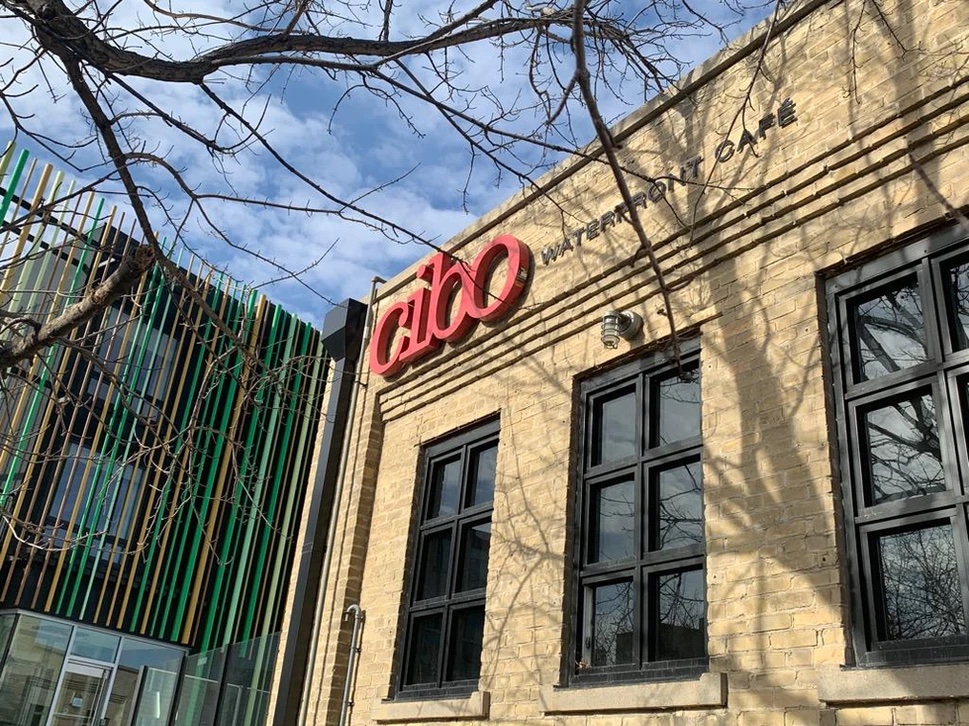 Cibo Waterfront Cafe
While in the neighbourhood, a short walk from Patent 5, one should be sure to get a meal at Cibo Waterfront Cafe. Located on the river, right behind the mere hotel, this modest building used to serve as a "Pump and Screen House", bringing in water to cool Winnipeg's Steam Heat Plant. These days, it's known for its Mediterranean-inspired eats; it's scratch-made dough, and locally sourced ingredients. The dinner menu is always changing as the chefs create new dishes to match the seasons. And once the patio is opened, the chance for a sunset along the river while dining just adds to the atmosphere.
There are many activities to partake in and enjoy in the Waterfront area of the Exchange District. If your night includes a stop at the Patent 5 beverage room for a nightcap or a cycle through Stephen Juba Park, take a moment to marvel at the ever-changing nature of the city. What was once a warehouse district and industrial centre, is now a residential strip teeming with condos and activity. Keep that in mind for when you feel like taking a walk with the dog or meeting friends for a night of culture.