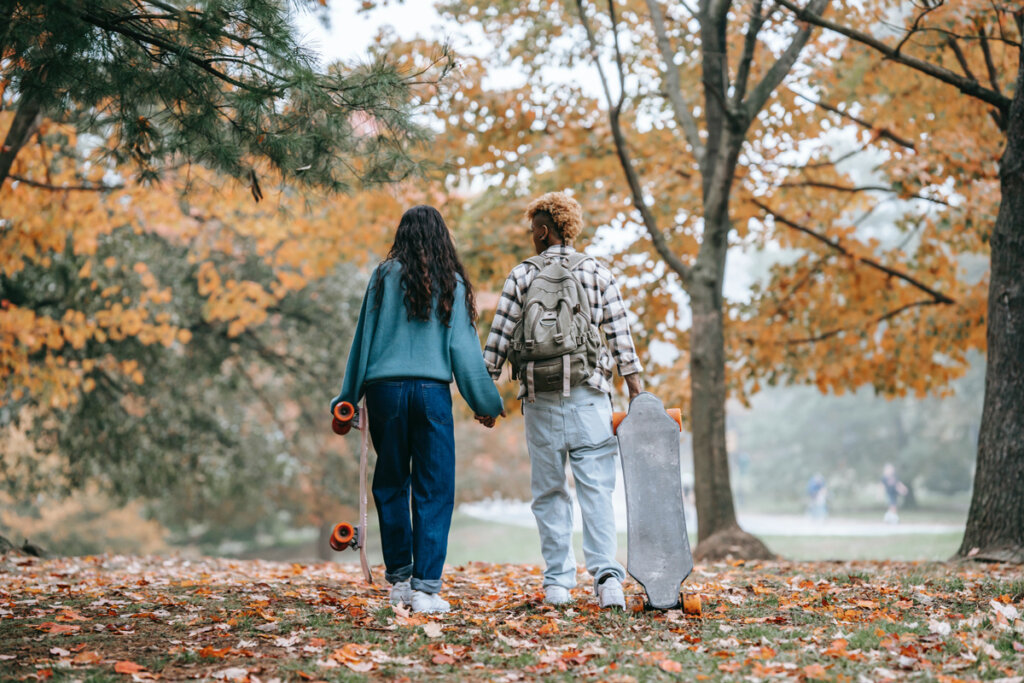 As the days grow shorter and the temperatures start to dip, it's easy to succumb to the allure of cozy indoor activities during the fall season. However, for those living in the heart of the city, there's a world of invigorating fitness opportunities waiting right outside your doorstep. Downtown living doesn't mean sacrificing your wellness goals—on the contrary, it opens the door to a wide array of fall fitness activities that are sure to keep you active and energized.
Downtown areas are often teeming with hidden trails and scenic paths that wind their way through the urban landscape. Embrace the cooler weather by lacing up your sneakers and exploring these pathways. Whether it's a riverfront walk that offers stunning views or a historic trail that winds through charming neighborhoods, these routes provide an escape from the bustling streets and a chance to connect with nature within the city limits.
Many downtown areas offer outdoor fitness classes, which become even more appealing as the weather cools down. From yoga sessions in the park to high-intensity interval training (HIIT) workouts on rooftop terraces, these classes allow you to soak up the crisp autumn air while breaking a sweat. The communal atmosphere and expert guidance make them a fantastic way to stay motivated and engaged in your fitness routine.
Check Downtown Winnipeg Biz and The Exchange District Biz websites for info on future events.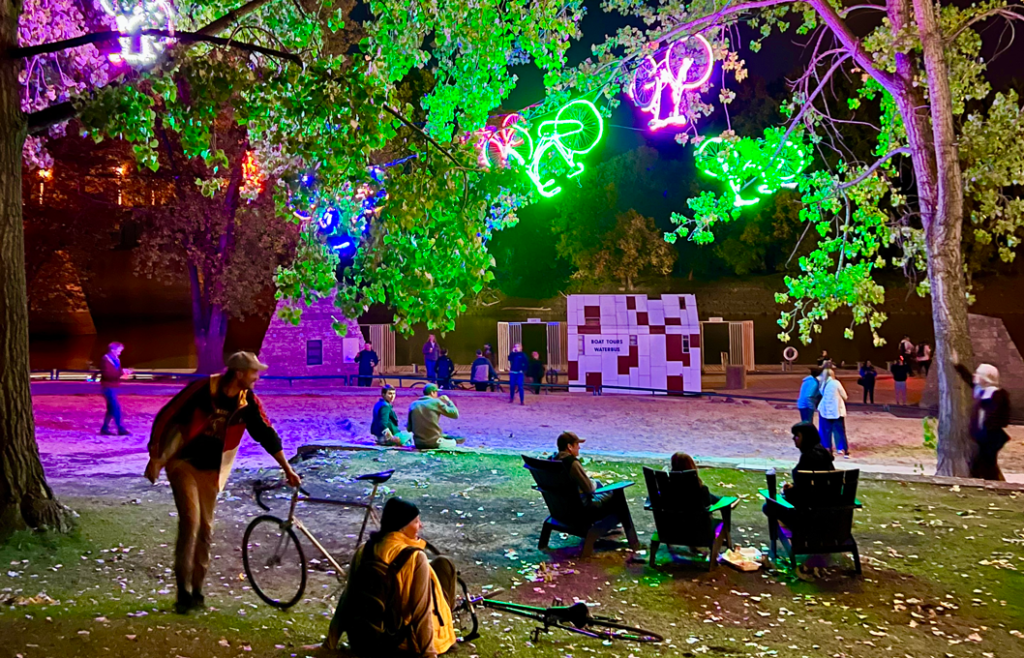 Fall is the perfect time to hop on a bike and explore the city from a new perspective. Many downtown areas have dedicated bike lanes or bike-sharing programs that make cycling a convenient and eco-friendly fitness option.
Plan a scenic biking tour to discover urban gems you might have missed otherwise and enjoy the added benefit of getting your heart rate up as you pedal through vibrant streets. With the fall, comes Nuit Blanche Winnipeg happening on September 23rd and it's the perfect opportunity for a bike tour. Check Nuit Blanche's events and plan your art tour!
Urban parks aren't just for picnics and relaxation—many of them have outdoor exercise equipment and designated workout zones. Take advantage of these amenities to create your own open-air gym. Whether you're practicing bodyweight exercises, doing a set of pull-ups, or engaging in a core-strengthening routine, the park can be your personal fitness playground against the backdrop of autumn's beauty.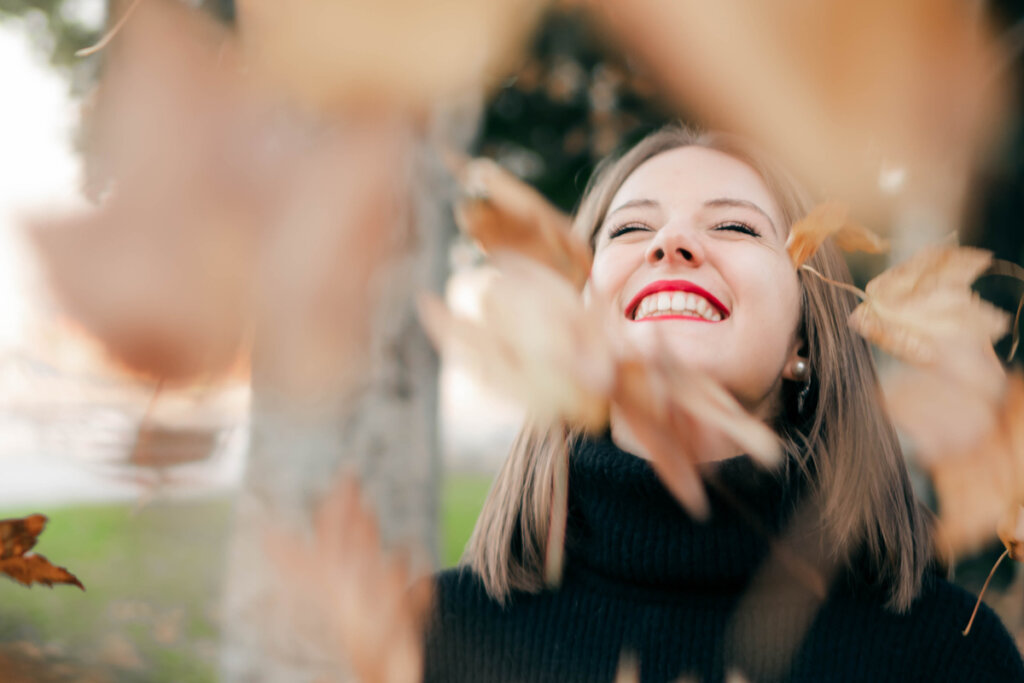 Downtown living often comes with a strong sense of community, and this extends to fitness endeavors as well. Keep an eye out for local fitness events and challenges that bring residents together. Whether it's a charity run, a friendly step competition, or a neighborhood wellness fair, these events foster connections while promoting a healthy and active lifestyle.
The unique blend of urban energy and fall tranquility makes it the perfect backdrop for maintaining your fitness routine. Embrace the season by stepping out into the crisp air, discovering new trails, and connecting with fellow residents who share your enthusiasm for wellness. Fall in the city is an invitation to keep moving, exploring, and embracing the active spirit that thrives in the heart of the downtown landscape.