At 300 Main, leasing is underway and units are being rented already. We've been hearing many questions about the process or what are the amenities available. We've asked our leasing agent Diedre Darbell about some of the details.
Ms. Darbell, who works for Cushman & Wakefield Stevenson, has been involved with 300 Main during the leasing process.
One question asked constantly is what are the pet-friendly features? "300 Main has endless features for your pet," Ms. Darbell says. "Our furry friends have the luxury of a beautiful Pet Playground." Situated on the expansive second floor terrace, the designers have planned for the needs for all dog-owning residents. "It's equipped with a fire hydrant, sprinkler, clean and sanitary turf and a water station. We also have a pet wash station, which includes two drying stations." No matter the conditions, you can always ensure your pet has clean paws after a day out.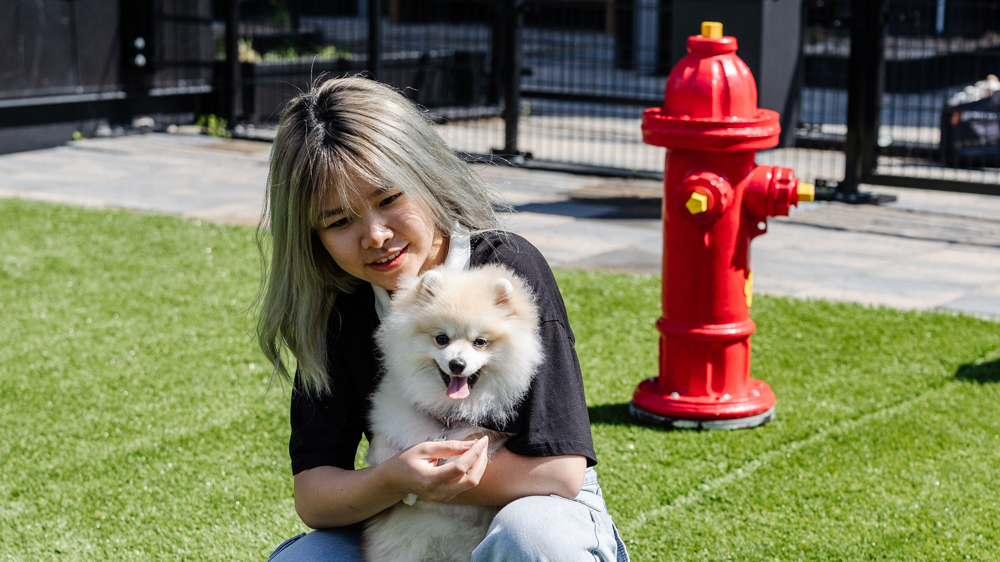 Elsewhere on the Terrace, Ms. Darbell says, "the patio is planned to open later this year. [It's a space] for all tenants to relax, unwind, or hang out with your pet at the pet playground." Designed to be a communal space, it also has "multiple BBQs and a state of the art pizza oven, which will be available for tenants to reserve for a gathering with friends or family."
When choosing what sort of suite you're looking for, there are single, 2 and 3 bedroom layouts to choose from. Ms. Darbell says "Visit our website (300main.ca/apartments) to view a variety of floorplans and take a virtual tour." With viewings being scheduled daily, our leasing agents are working hard to answer all the questions you have.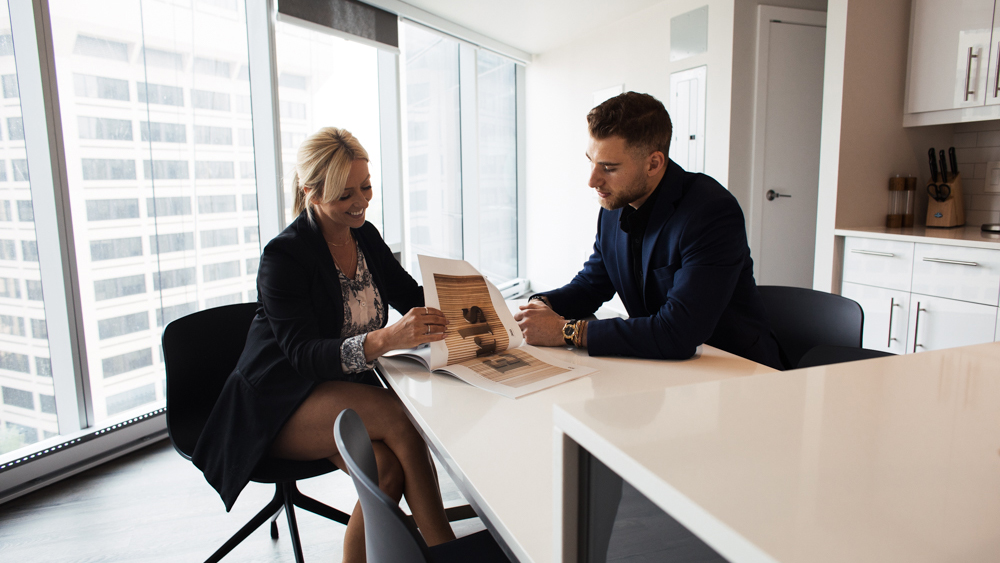 Another question asked is about the 40th floor. The designers decided to create a communal space on the top of the building. "[The 40th floor], while still under construction, has been spared no expense," Ms. Darbell says. "It includes a game room (with a pool table, ping pong table and arcade games) as well as a reservable poker table. There are multiple lounge spaces overlooking the east and west sides of Winnipeg." As for other group features on the top floor there is "a multi-purpose room with co-working spots and a reservable kitchen, which also has a dining table."
Eager prospective tenants have been asking about moving in, and Ms. Darbell says to them "Congratulations on signing your lease! To schedule your move-in date and time, please contact leasing@300main.ca".
Any further questions can be answered by the leasing team. You can get in touch via the above email or by calling (204) 818-2333.