Winnipeggers love patios as much as they love their summers. Outdoor dining doesn't last long in this city, so we always make the most of it. We've put together a list of patio restaurants in downtown Winnipeg that you must visit and are only ten minutes away from 300 Main.
King's Head Pub (120 King St.)
Located in the heart of the Exchange District, head to King's Head Pub for an authentic pub atmosphere. Enjoy classic pub meals like fish and chips and bangers 'n' mash. And let's not forget the draft beer. Their wide patio is a great spot to catch some live music from Old Market Square!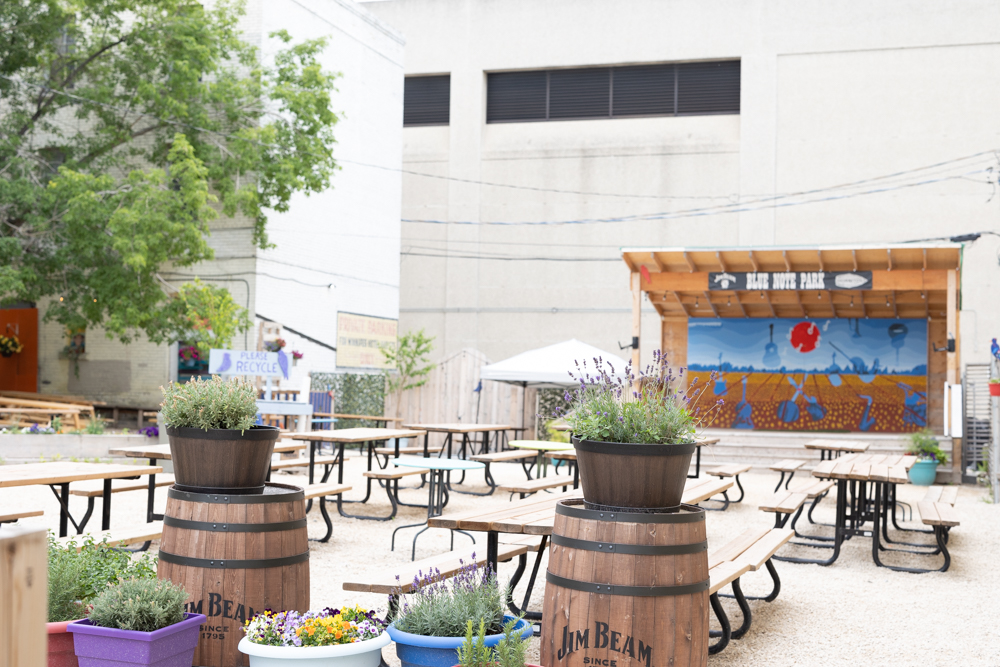 Blue Note Park (220 Main St.)
Located on Main st. next to the Times Change(d), this summer hot-spot has been hosting live music since 2020. With an array of beverages to order, a rotating roster of food trucks and live music most evenings, this is a great place to begin or end your evening.
Cibo Waterfront Cafe (339 Waterfront Dr.)
Cibo Waterfront Cafe is the right place for you if you are looking for a special dining experience that offers fresh, Mediterranean-inspired food and a beautiful view of the Red River. Perfect for a relaxing evening with friends or family.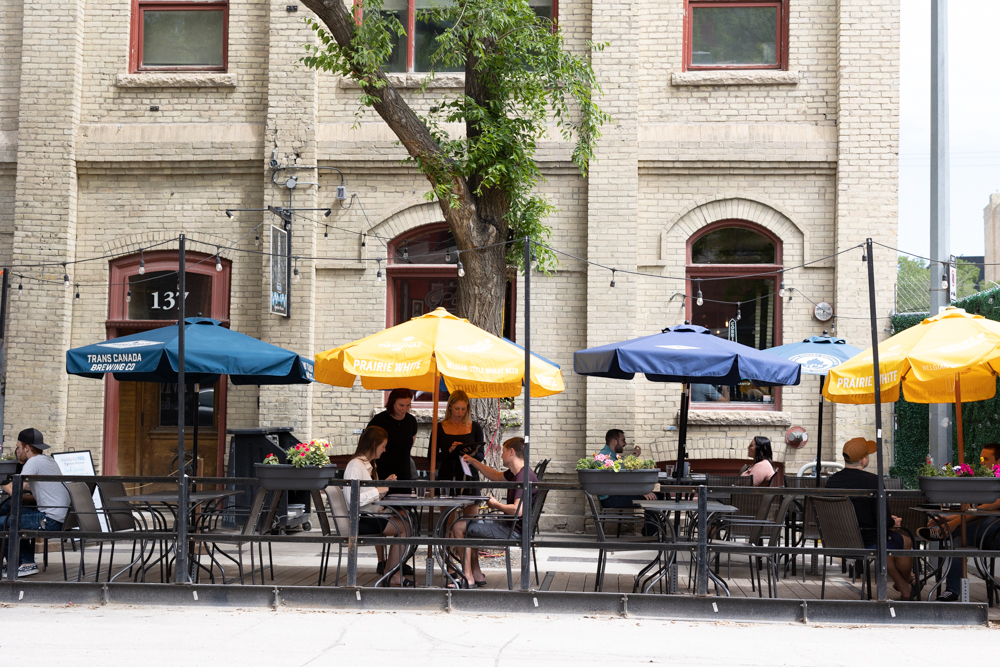 Corrientes (137 Bannatyne Ave.)
If you're in the mood for Argentinian flavours, Corrientes is the place for you. This traditional Argentinian restaurant offers a variety of in-house sauces made with local and fresh ingredients, so you can indulge in quality pizza and pasta. Jointly run with Kevin's Bistro, their patio is open all summer.
The Keg (115 Garry St.)
Head to The Keg for a stylish yet casual dining experience. It's the go-to place for birthdays, anniversaries, business meetings and other special occasions. Whether you're after a prime rib, sirloin or a filet, the Keg offers steak cooked to perfection. Their cozy patio is a great way to enjoy a summer evening.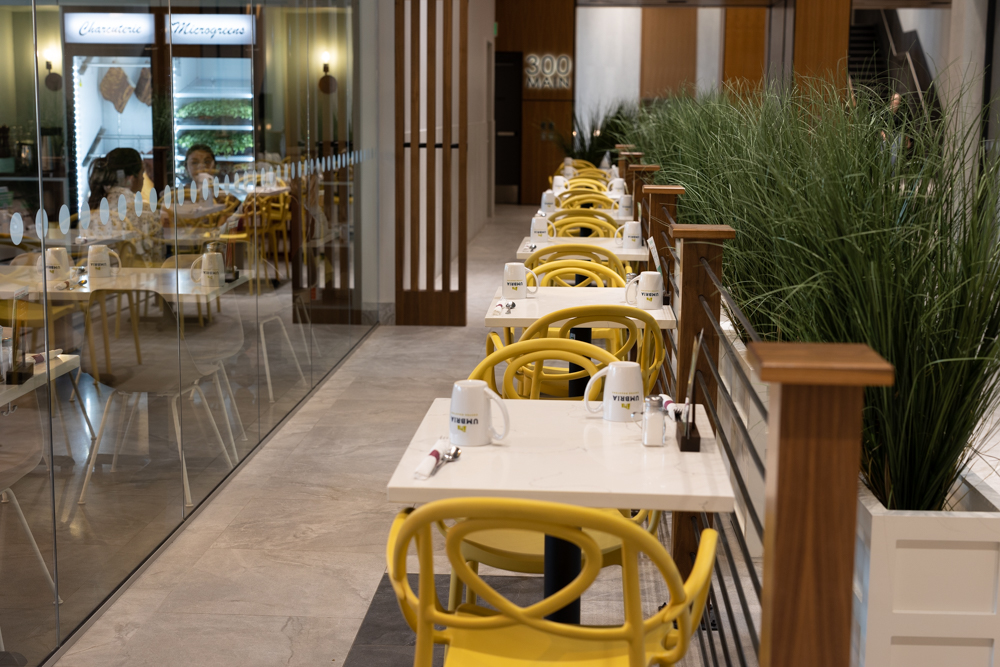 OEB Breakfast Co. (300 Main St.)
In our building is a quaint little patio, where the weather is always great. OEB, a brunch-focused restaurant, is a welcome tenant to 300 Main. If you haven't yet tried their meals, you are missing out! Imagine if brunch was elevated and served until mid-afternoon and you'll get an idea of what it's like here. And, the best part is, there is still patio seating in bad weather.
There are many more patios within walking distance of 300 Main. We only offer you a part of what is available in the area. This summer, take advantage of everything that downtown Winnipeg has to offer.